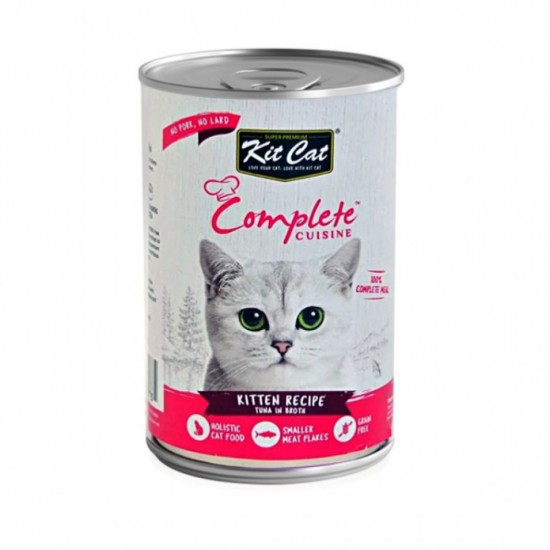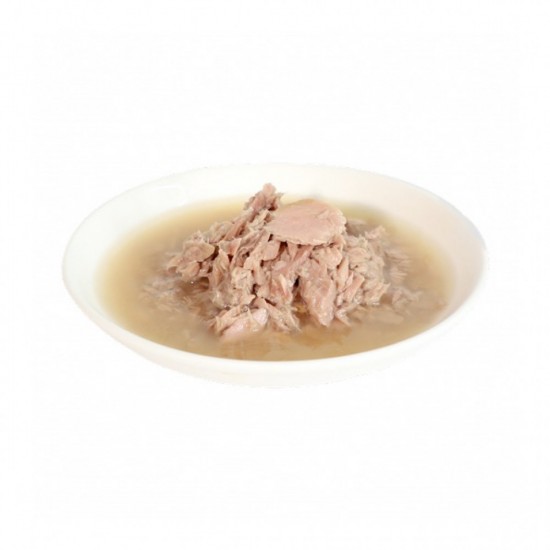 New


Kit Cat Complete Cuisine Tuna In Broth Kitten Recipe -150g
Kit Cat Complete Cuisine Tuna In Broth Kitten Recipe -150g
Product information:
For Fussy Eaters
Taurine Added
FLUTD Care
Broth Brewed Naturally From Whole Chicken Or Whole Tuna
No Thickening Agent or Gelling Agent
Real Meat Flakes
Grain Free
No Pork, No Lard
100% Nutritious & Complete Meal
Complete Meal Based On European Pet food Industry Federation ( FEDIAF ) Standard
Kit Cat Complete Cuisine™ is created to provide your cats with a complete meal that Is effortless and convenient.
Each can contains fresh and natural ingredients that are 100 free from grains, artificial flavours or preservatives. With carefully selected product that are high-quality, give your cats a nutritious diet packed with essential vitamins and minerals.