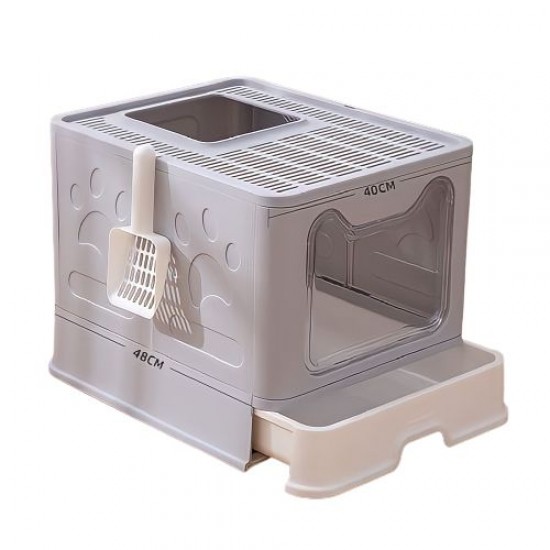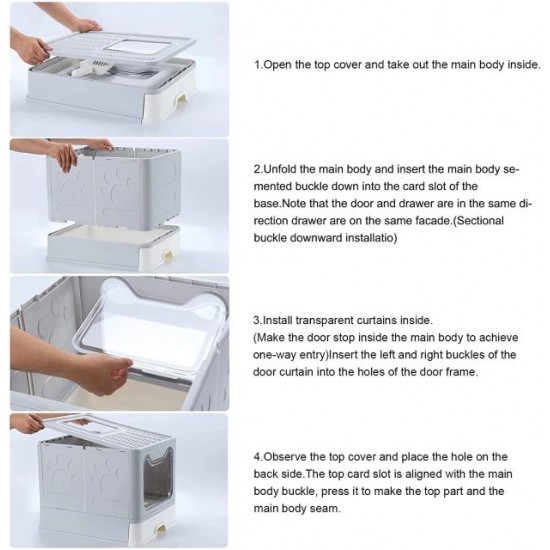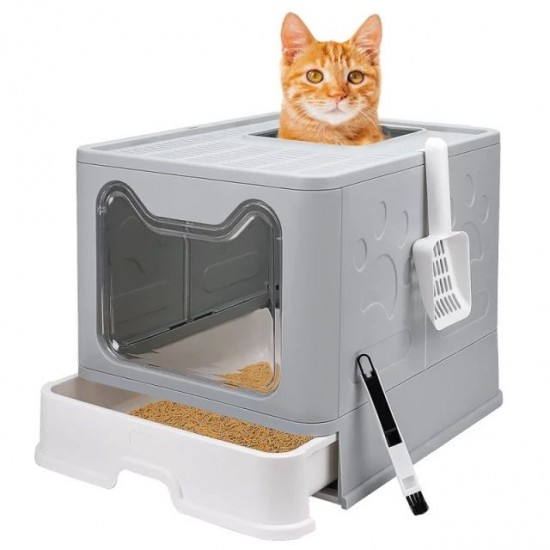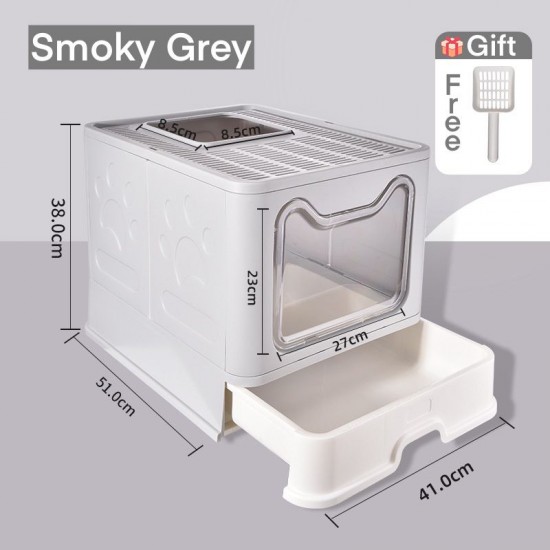 Out Of Stock





The litter box has plenty of space to accommodate all different sizes of cats .
The litter box has a door on its side after the cat enters, which cannot be opened from the inside.
There is also a door at the top for the cat to come out of.
There are holes in the top of the box The litter stuck to the cat's claws fall into the box by this holes
The litter box has a drawer and a scoop for cleaning cat litter.