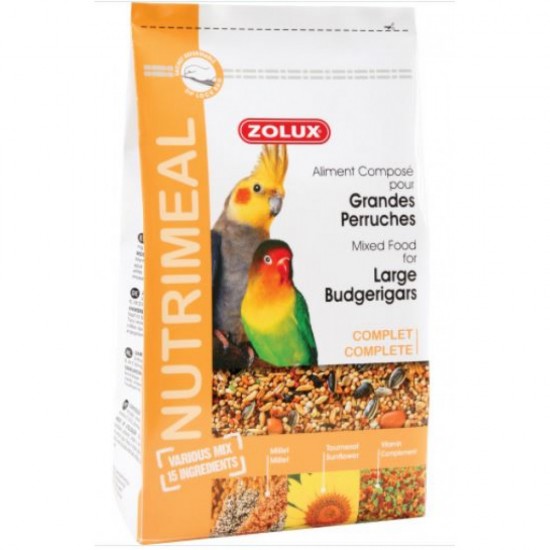 Out Of Stock
Zolux , Medium Birds Food -2.5 Kg
Stock:

Out Of Stock

Brand: zolux
PRODUCT DETAILS :
Compound food for medium birds. 2.5 kg bag
The envelope is airtight and pressurized in an atmosphere of nitrogen, which protects the food from any penetration of insects and ensures the preservation of its nutritional qualities.
A complete diet rich in delicious flavours.
It is specially designed for the daily feeding of medium-sized birds such as: Curly, Conure, Fisher and Rose.
Provides a blend of flavors and textures that will stimulate and delight your birds.
This food ensures a healthy and balanced diet of 15 ingredients that is rich in millet and oilseeds (sunflower), contains vitamins and iron supplement for the health of the bird.