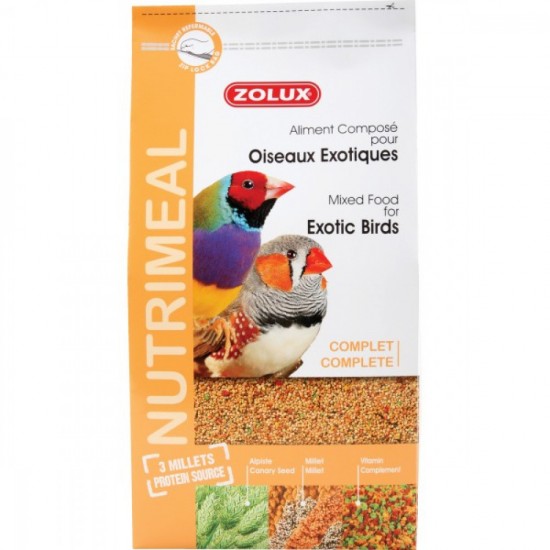 Best Selling
Zolux , Exotic Food - 800 g
Stock:

In Stock

Brand: zolux
PRODUCT DETAILS :
Compound food for wild birds & finshes | The envelope is 800g.
The envelope is airtight and pressurized in an atmosphere of nitrogen, which protects the food from any penetration of insects and ensures the preservation of its nutritional qualities.
Specifically designed for the daily feeding of wild birds, this blend is a combination of flavors and textures that will stimulate and delight birds.
A mixture of many grains and seeds that each have their own unique advantages
Allows you to provide a complete and balanced meal for your birds
Rich in millet.
Cereals (including white millet 36% and yellow millet 26%) and oil plants.