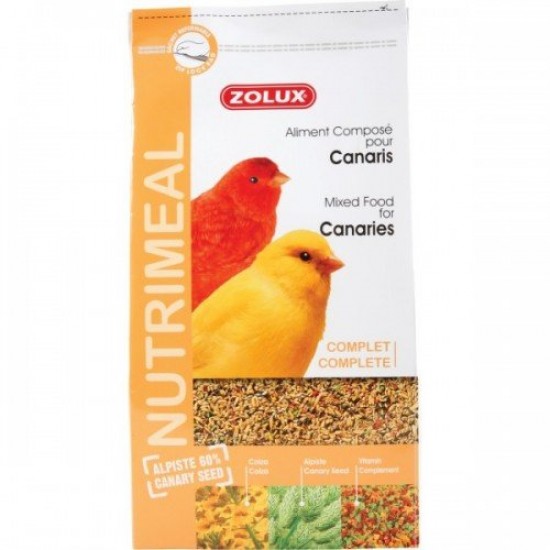 Zolux , Canary Food - 800 g
Stock:

In Stock

Brand: zolux
Compound feed for canary birds |The envelope is 800 kg.

The bag is sealed and compressed in an atmosphere of nitrogen, which protects the food from any penetration of insects and ensures that its nutritional qualities are preserved.
Specifically designed for the daily feeding of canaries, this blend is a combination of flavors and textures that will stimulate and delight the birds.

Made with canard-type grains (60%), rapeseed and vitamins, it will provide your pet with an excellent source of protein.
Cereals (including canary grass 60%), oilseeds, vitamins (corn, vitamin A 7500 e, vitamin d 3750 e, vitamin e 30 mg, colors e 102, e 131).
Crude protein 15.37%
Fat 13.50%
Raw Ash 4.70%
Cellulose 7.40%
Humidity 11.80%.