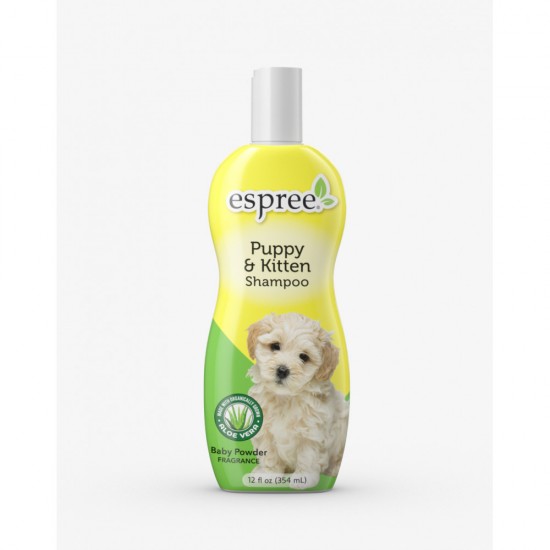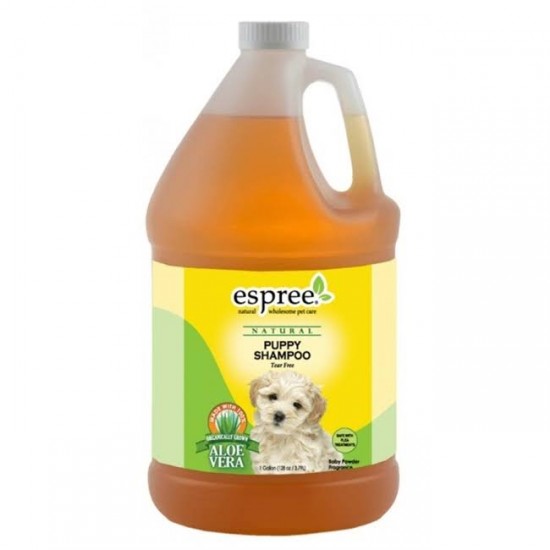 Espree , Puppy & Kitten Cologne Baby Powder
Product Details :
Comes in two sizes:
118 ML
355 ML
A product that eliminates fleas and ticks on dogs and cats, cleans and conditions pets' coats, and makes pets smell fresh and clean.
How To Use The Product :
May be diluted 16 parts water to 1 part shampoo, if desired.
Wet puppy thoroughly with room temperature water.
Gently work into a rich lather, taking care to avoid the eyes, inner ears and other sensitive areas. Rinse thoroughly.
Repeat as necessary. Towel-dry puppy promptly to avoid chilling.
Ingredients :
Purified water.
Detergents derived from coconut and plants.
Aloe vera extract.
preservative material.
salt .
Perfume .
Ethylene tetraacetic acid (a compound). Works to prevent salt deposits).
Jojoba oil.
Pro-vitamin B5.
Vitamin E.
FD&C Yellow No. 5.
D&C Red No. 33. Vitamin A.