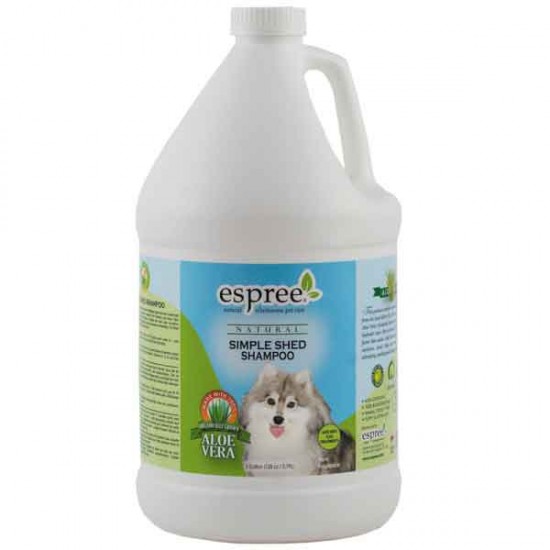 Espree , Shampoo Dog & Cat Simple Shed - 3.78 L
Product Details :
Has pet hair taken over the house? They seem all over the place but where they belong! The solution: Simple Shed Shampoo. Specially formulated to eliminate hair and scalp shedding while cleansing.
For best results, try our complete Simple Shed Collection!
Usage Information:
Wet the animal's warm fur for 2-3 minutes.
Apply shampoo to the head and ears, lather into the run, and next step down the body.
Wash the head and ear areas carefully, making sure to keep the shampoo away from the animal's eyes.
Leads to putting a drop of glycerol drop in the shower eye.
It is recommended to wrap it almost completely in minutes for absorption into the body.
This will also allow the dying fleas and ticks to crawl from the animal to the towel before drying the animal with a towel or hair dryer.
Ingredients:
Distilled water.
Coconut and plant derived cleansers.
moisturizer;
Aloe vera extract.
Perfume.
salt.
Chamomile extract.
ethylenediaminetetraacetic acid tetraacetic acid.
Vitamin E
preservative.
Oat protein.
Vitamin E
Vitamin B5.
Vitamins A & D.